Over the years I have consulted, lead, grown, and taught numerous franchisors how to enhance their franchise development efforts. The keys to helping each franchisor uncover, unlock and unleash the power inside their brand ALWAYS comes down to what I call the four franchise development cornerstones: Personnel, Development Strategy, Franchise Agreements, and Processes/Technology. When just one of these pillars of success is out of balance the entire franchise system is placed in danger of crumbling. This is also, in my opinion, the major reason most franchisors never reach 100 open locations. (85% of the 4,000+ active franchisors never achieve this target: per Fran Data Franchise Development Leadership Conference 2021).
Let's Dive In...
Personnel: "When you realize the person staring back at you in the mirror is BOTH your problem and your solution...your whole world will change."
Franchising, more so than most industries, is a BIG...small world. It may seem daunting for newer franchisors to figure out how to get connected with top franchise development professionals in the industry. In franchise development, the A+ players all know each other. Therefore, finding the top talent needed to drive brand growth (the right way) comes down to the networking channels to which you are apart. Also, many times in this industry the B and C players jump around from franchisor to franchisor. At Franchise Growth Co., we have built a team of top development professionals and also teach our franchisor partners how to find, hire, train, and retain the A+ talent. Hiring only the best sometimes takes patience and discipline, but finding strong leaders with a ferociously competitive streak and a strong work ethic is entirely possible. Lastly, are you the type of leader and is your brand the type of company that A+ players want to work for? How do you know? How's your compensation structure, culture, benefits, and brand mission?
Development Strategy: "Without vision, the people perish...and the company follows suit."
Is everyone in your system aligned and excited about the targets, goals, plans, and actions needed to take you where you want to go? Even the most successful franchisors at one point or another struggled with this pillar. The franchise development space is like a crowded noisy room with thousands of people all telling you the "best practices" to grow your brand. This is where having the right partner and team to walk alongside you is the most critical thing you can do. The development strategy for your brand should be a simple, yet well thought out process to recruit the ideal candidates for your brand. The strategy should show you how to achieve: the right lead source mix (broker/organic), personas of ideal candidates, a world-class evaluation process & Meet the Team Day, and how to navigate fear to close more of the deals you want. At Franchise Growth Co., we help each of our franchisor partners build an in-depth franchise development process... not for just instant success, but for long-term sustainable growth. I will leave you with this - you are perfectly built for the current results you are achieving. If nothing changed in the next five years... are you okay with this?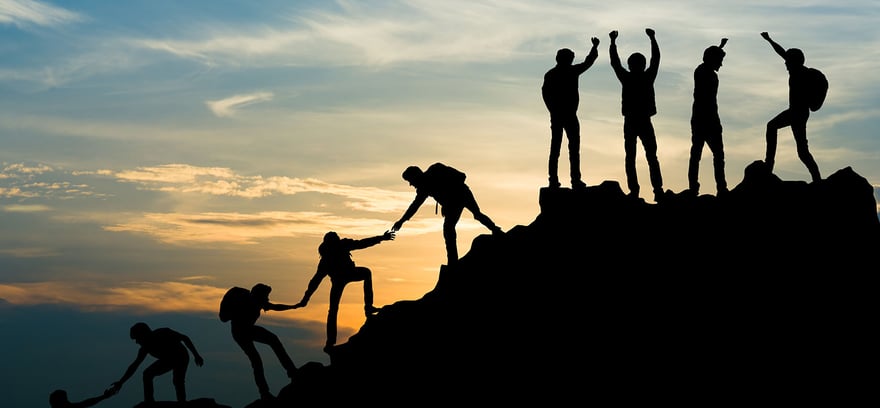 Franchise Disclosures and Agreements: "Are you telling the right story?"
This is often the most overlooked cornerstone in building a successful franchise development department. The franchise disclosure document (FDD) and the franchise agreement are the greatest tools any franchise development team can have. Yes, this is the place to protect the brand; however, it is also the best place to highlight and showcase what an amazing brand you have. Therefore, make sure your Item(s) 3, 4, 5, 6, 7, 17, 19 and 20 tell the story you want candidates to know about your brand! At Franchise Growth Co., our team has taken over 3,000 individuals and countless franchisors through these documents. Each and every time our candidates are EVEN MORE EXCITED about joining the brand than before they reviewed these documents. Do your documents tell your story? The right way?
Processes and Technology: "Start with the end in mind - Stephen Covey?"
Is your technology making your team's jobs more or less efficient? Do you have the right CRM, accounting, mapping, marketing, development, and operational software & processes in place to achieve the growth you desire? Are you getting the right training for your team to be proficient in each of these systems? Are you built for growth? With the right processes and technology in place you will set your team free...to achieve more...and have fun doing it!
I realize this list may stir-up anxiety in some or it may give a little hope in others. "Hey, we are already doing some of these." There is much more depth to each of these topics. The leadership team at FGC have awarded over 3,000 franchises (people not units), served on over 3 dozen franchise board of directors, and partnered with numerous franchisors, yielding over 150 million dollars in collected franchise fees. Feel free to reach out to our team if you would like to dive deeper into any of these topics in more detail.